Tern Shelters & Build to Donate Habitat Boxes
February 20 @ 10:00 am

-

1:00 pm
Please note, this event is for registered for Nature Initiative members only. To learn more about our youth program, click here.
We will be teaming up with the Four Harbors Audubon chapter to build various bird nesting boxes which will be donated to areas in need of protecting these species. In the past, we've done several cleanups on Youngs Island in Stony Brook Harbor and have observed black skimmers, gulls and other ground nesting shorebirds. The common tern is another little shorebird whose populations are threatened; they are ground nesters and prefer very sandy and shelly areas on the beaches. Unfortunately, their tiny eggs of no more than 2 inches in length become food for larger predators and also get displaced easily. We are going to build "tern shelters" to make an effort to protect these birds from other predators in the area and also in hopes that nesting pairs will repopulate Youngs Island.
If we have time, we'll also do a walk around the fields for the Great Backyard Bird Count. Hope to see you there!
We will be meeting at the Avalon Barn located on Shep Jones Lane in Stony Brook.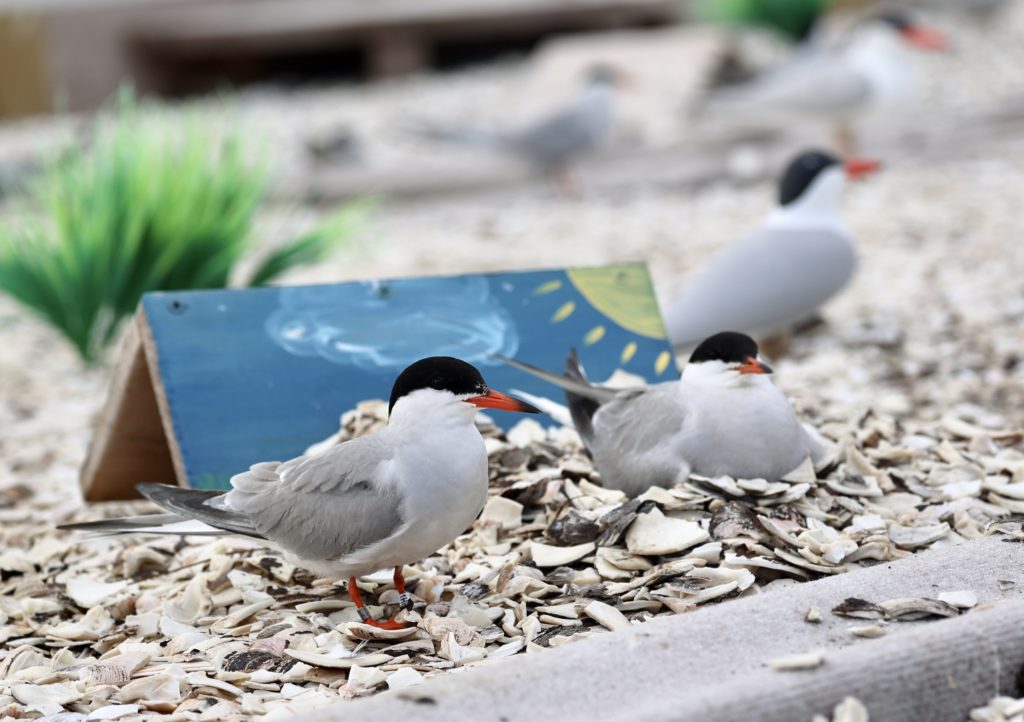 Image from Chesapeake Bay Magazine
What to Bring/Further Instructions:
Warm layers- we will be outside for a portion of this project
Water bottle/snack