Seals of NY: Zoom Presentation
January 6, 2022 @ 6:30 pm

-

7:30 pm
Please note, this event is for registered for Nature Initiative members only. To learn more about our youth program, click here.
Did you know that 5 species of seals visit the waters off Long Island each winter? Some are now considered to be year round visitors! This is the time of year when these marine mammals are migrating down from Canada and Maine to rest and feed in our bays. During low tide, they are "hauled out" on boulders and sand bars to bask in the sun. Harbor seals and gray seals weigh in between 290-370 lbs while male hooded seals can reach a up to a whopping 880 lbs! These are long lived animals, often living up to 30+ years. During this presentation, Lindsey from AMCS will be discussing types of seals in our waters, migration patterns, breeding, behaviors, diet/distribution, conservation threats and some of the research projects this organization has been involved in. 
If you are doing seal walks with us this winter, I would recommend attending the presentation as we will review the type of data we will be collecting if we do encounter a seal.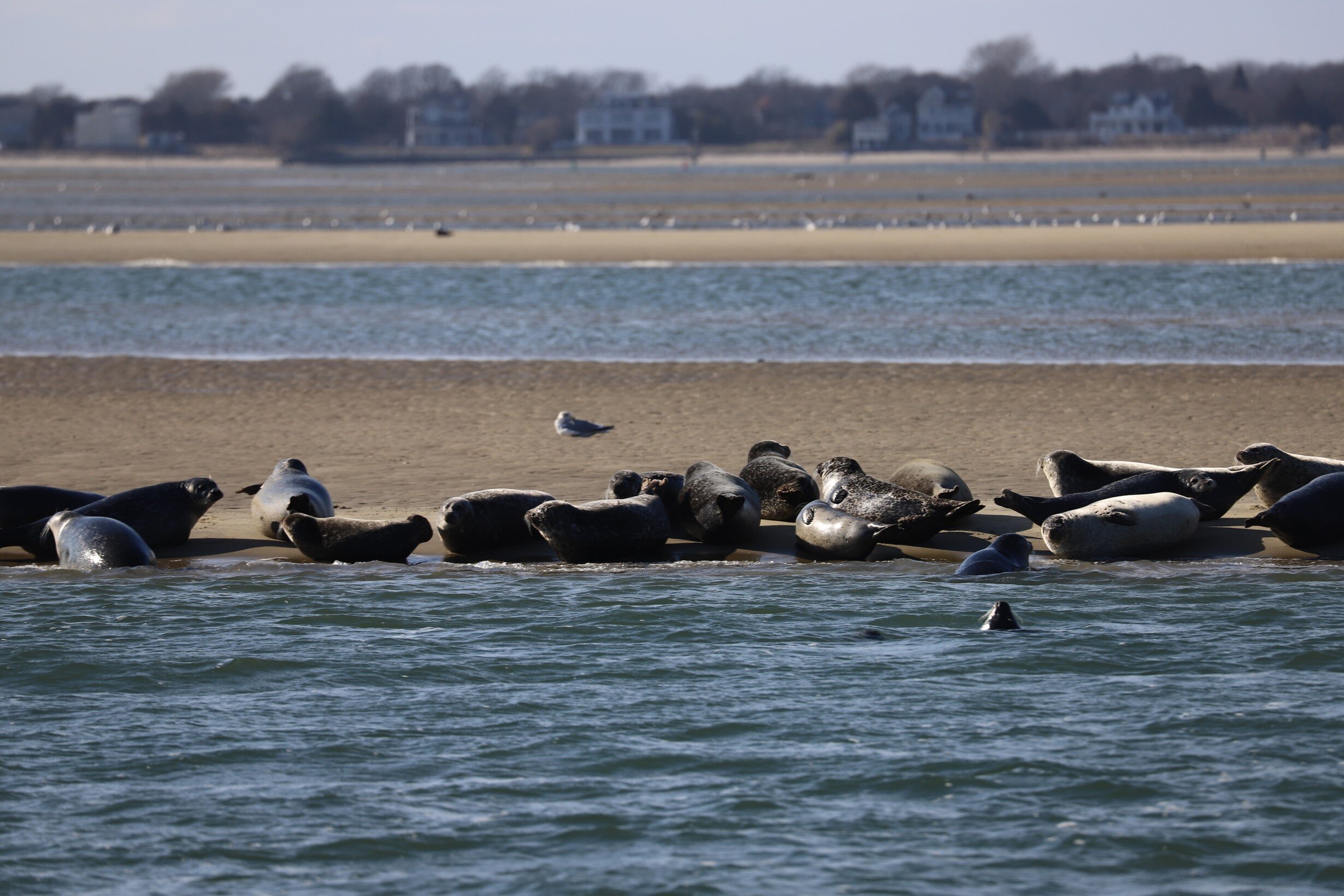 Photo retrieved from the AMCS website: https://www.amseas.org/harbor-gray-seal-surveys
This is a virtual program- the Zoom link will be emailed to you upon registration.